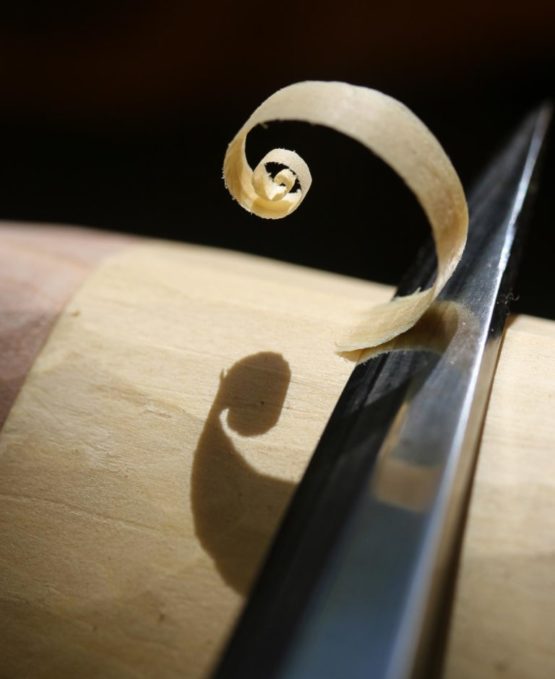 Native American Style Flutes
I have been handcrafting Native American Style Flutes since 2003 when I had the privilege to apprentice with master artisan Guillermo Martinez, of Tarascan heritage from Michoacán, México, now based in California. Since then I have been working out of my home workshop in Patagonia, Argentina, carving flutes primarily from local Argentine woods, as well as some imports. I have been a member of the Argentine Association of Luthiers since 2004.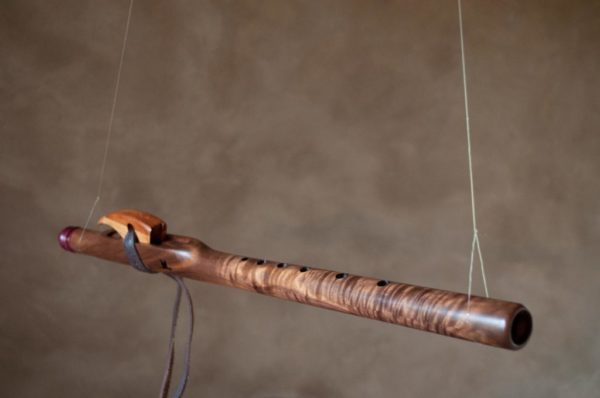 Single Flutes
Classic Native American Style single flutes. I can make you a flute in any key. The highest keys I make are a D, as are the lowest (though I can stretch that to a high E or a low C in special cases.)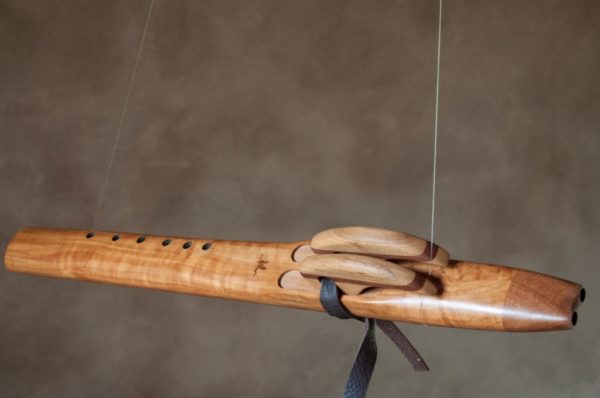 Drone Flutes and Double Flutes
These both involve two parallel flutes in a single piece of wood, played simultaneously.
Drone flutes are fingered exactly like single flutes, and the second flute is a pedal tone of the tonic of the given key.
Double Flutes are in two different keys in the interval of a fifth (generally D-A, E-B, F-C, or G-D), with one hand fingering each side. Each side has an incomplete scale (from root to minor sixth), but together allow for any desired harmonic interval.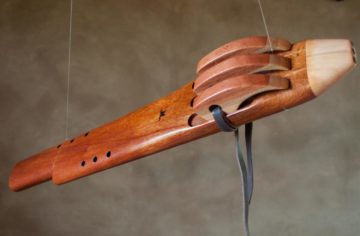 Triple flutes, carved flutes, and custom creations
Triple flutes are the same as a double flute in fifths, with the addition of a low pedal tone. Using the tongue to cover one mouthpiece hole, any two flutes can be played simultaneously, or all three together, allowing for complete chords. This draws on the concept of historical clay flutes from pre-Colombian Mexico, but I build mine from wood in Native American Style construction.
Please contact me for triple flutes, flutes with decorative carvings, or other custom designs.